Where we lend
Explore Credit is currently available in the following states: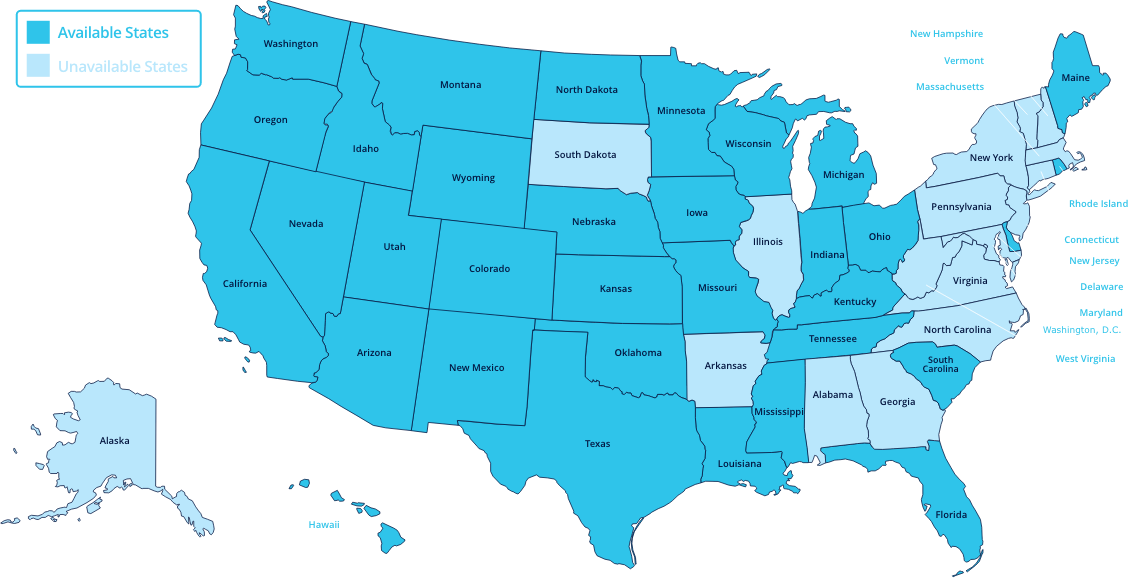 We are always looking at expanding so please check back often to see our most up-to-date list.
What to consider before applying for an Explore Credit loan?
A short-term installment loan is a great way to get extra cash when an unexpected event or emergency pops
up, before you apply, consider these questions to make sure a short-term loan is right for you.
Is borrowing money really necessary?
Be realistic about your current financial standing.
Weigh all of your options. If you are approved  for an
Explore Credit loan, you can have your money directly
deposited into your bank account.
Can I afford to pay back in full?
With Explore Credit, you can pay back your loan in
in weekly, bi-weekly, monthly, or semi-monthly installments.
If you need to change your due date, just call us at
844-355-LOAN, and we'll work with you to make it happen.
Can I afford extra charges, interest and fees
if I miss a payment?
To avoid missing a payment, you can schedule
automatic electronic payments from your checking
account. You can set up this option in your
Explore Credit account, or give us a call and we'll do it
for you.
Have more questions?
If you still have questions, contact an Explore Credit
team member at 844-355-LOAN or [email protected]
8 AM EST – 9 PM EST (Every Day), for any other
questions you have.